PORTFOLIO / PERSONAL PROJECTS
The Witch - 3D model for animation

Jewelry designs

​Handmade jewelry
Fine silver pendant handmade

Fine silver pendant

handmade

​Characters


Female realistic character: Black Widow Fan art - WIP



Finally, after a long time not working on her, here's an update. I'm going to change the style and some old stuff with a new topology which I did. I'd like to encourage her, so... Let's see if I have time XD.

Female realistic character - Animation character
High-Poly modelling and texturing

Clown - Male cartoon - Animation short film character
Powered by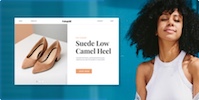 Create your own unique website with customizable templates.