Discover what you can accomplish working side by side with a professional digital sculptor
I'm Patricia Jarandilla, a professional character artist and here you have the kind of jobs I do:

Characters modeling and digital sculpture, life-size sculpture conceptualization, 3d printing, miniatures modelling, jewelry design and prototyping.


Do they fit your needs?
​Let's work together to get the results you want.
Characters sculpture for 3d printing is my specialty, I work as a professional in the area sculpting miniatures for 3d printing since 2013, mostly in realistic style.

Miniatures and scale models .stl files ready to 3D printing
Sculptures and costumes 3D printables in multiple pieces
---
Science fiction movies, animation and video games were the triggers that led me to start my professional career in 3D production to create

d

igital media models.

We can work together to make your digital characters and creatures look spectacular for still images and animations.

High-Poly characters for still images and illustration
Game and animation ready characters
---
Do you need tangible life size characters, to decorate spaces and show to the public how they would be if they were real, out of the screens? Now you can also have those sculptures than at this moment are just an idea or you can only see through screens, like

physical models

.

Life size sculptures conceptualization

Multiple pieces costumes ready to 3D printing
---
| | |
| --- | --- |
| Freelance remote work | Diferent styles |
Having a professional working for you remotely allows you to obtain the same and even better results, without having to reduce your usual work space.

Freelances have fantastic equipment to work with, and we have everything that a worker in our sector needs, without you having to worry about it​.

I work different styles and as you can see in this portfolio most of the works I have done have a realistic style.

Cartoon style​
Stylized
Realistic
Hyperrealistic
---
Take a look at this silver jewelry collection​. This is a personal project dedicated to create sterling silver jewels designed by me.
---
Do you want your sculptures and models designs to look alive and meet the specifications you need?​

Whether you need a character for 3D printing, 3D conceptualization for creating physical sculptures, characters and creatures designs for digital media or final physical sculptures, my years of experience allow me to guarantee you excellent results.

You'll get the models and sculptures you need for your project.
---
Powered by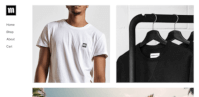 Create your own unique website with customizable templates.